New Member Orientations Every Wednesday 
At the Sacramento hall at 9 am.
Please call (916)928-8300 to sign up!!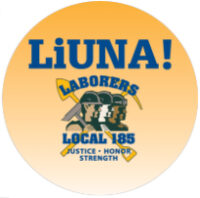 .Hello Brothers, Sisters and those of you interested in joining our Local Union:
Laborers Local 185 has been an integral part of the Sacramento and the surrounding Northern California community since 1929. We are the proud men and women who build, maintain and repair the community. The Sleep Train Arena, the Folsom Dam, the major highways in the region were all completed in large part by our members.
The men and women of our Local Union are some of the most tenacious and resilient tradespeople in the industry. No matter what challenge is thrown at them, they continue to rise up and get the job done. Sometimes this involves rebuilding an entire town that has been devastated by wildfire, other times it entails racing against Mother Nature to repair a spillway that is threatening to wash away an entire community.
Our history is rich and our future is bright. As our Baby Boomers and Generation X'ers retire, we are tasked with finding their replacements. Our Apprenticeship is doing well, in fact it is stronger than it's ever been with well over 1,000 Apprentices here. The immediate need for Journeymen and women is where we need help.
If you know of any seasoned tradesmen and women who are under paid and under appreciated, send them our way.
We have a New Member Orientation every Wednesday at 9 am at our Sacramento office.
For Questions about joining contact one of our Business Representatives between 3:30 pm and 4:30 pm, Monday – Friday. Or, if you would like to sign up for orientation, please call.
(916)928-8300
Fraternally,
Doyle S. Radford, Jr.
Business Manager
The most prominent benefit of being a member of Construction and General Laborers' Local 185 is representation.
Jobs

Fair Wages

Health Benefits

Retirement Benefits

Training & Qualifications

Safe Work Environment & Working Conditions
However, representation entails much more than just job sites and contractual issues. The Laborers' Union is a fraternal organization: We are here to assist our brothers and sisters.
Please feel free to contact us if you are thinking about becoming a member.
Better known as "Signatory Contractor Advantages"
Construction and General Laborers' Local 185 recognizes, "Our members success goes hand in hand with our employers' success."
We understand employers are in business to make a profit and that's how the laborers' union can help increase your bottom line.
Professional construction workforce, dispatched daily.
Just one phone call away.
Training center is available for certifications and specialty classes.
We provide on site training with our mobile unit.
State recognized apprenticeship program.
By increasing production, working safely and constructing it right the first time, employers save money on labor, materials, and insurance. By being more efficient, contractors can get to the next project sooner thereby reducing their overhead. When contractors complete quality projects on time, the demand for their services increases. When the demand for these services increase, the Laborers' Union will supply their workforce needs.
Additionally, employers may realize reduced payroll taxes by contributing to the Laborers Trust Funds for Northern California and employers may also reduce workers compensation costs through Laborers Health and Safety Training.
If you are an employer, we highly recommend visiting the Links page.
If you should have any questions, feel free to contact us or any of the employer associations.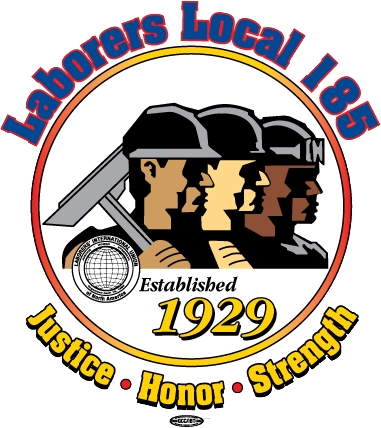 Introduction To Construction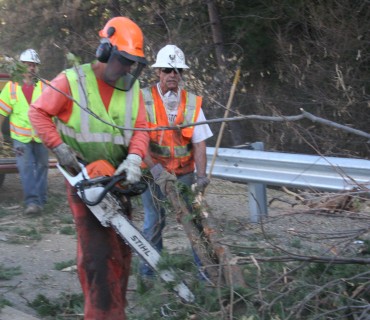 Chainsaws Are Cool…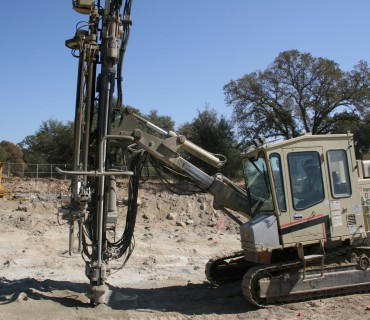 Air Track Drill Blasting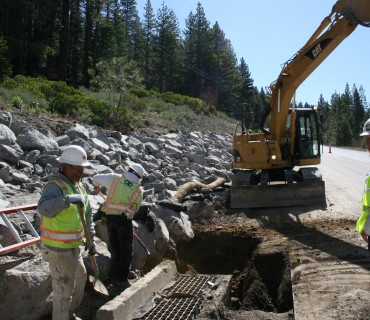 Excavation Project
The Laborers has an Apprenticeship Program to get you started if you have no experience. We have an excellent training program for the inexperienced and experienced alike. Our Program trains in all the different aspects of the Laborers job including, but not limited to, concrete placement, pipe laying, asphalt paving, erosion control, fence building, bridges and buildings.
If you are interested in becoming a member or just want more information, we have new member/prospective member orientations at 9:00 am on Wednesday's at the Sacramento Union Hall located at 1320 National Drive, Sacramento. Please call to register as we have limited spaces due to Covid-19 restrictions (916)928-8300.
Continued training is available to all members. Most classes are taught at the Terence J. O'Sullivan Training Center in San Ramon. However, some classes are taught off-site. If you would like to sign up for a class, please contact your local office.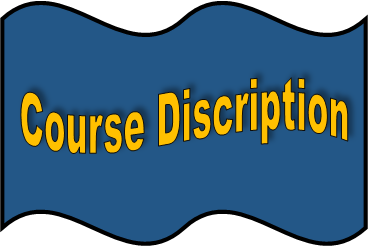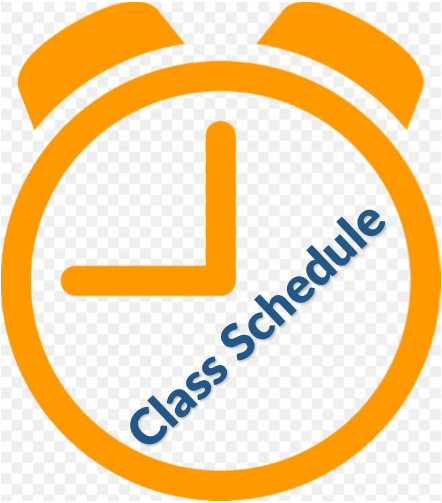 The Training Program is designed to provide basic, as well as advanced, instruction in a variety of construction skills.
Trainees learn from instructors who have many years of experience in the construction industry. Classes are equipped with modern equipment and tools, and strong emphasis is placed on operation and safety.
Classes range from one to six weeks. A typical course format entails approximately 45 minutes of classroom instruction per day with the remaining time spent on "hands-on" training. All training is done under the direct supervision of a certified instructor.
Any class that is 1 week or longer requires drug testing.
The Northern California Laborers Apprenticeship Program is designed to provide the best of construction education and on-the-job training (OJT) to apprentices. In order to be eligible to join the Apprenticeship program you must: Be at least 18 years old; Have the ability to communicate safely on a jobsite; Be physically able to perform the work of the craft; Pass a Drug Test; Have a Valid California Driver's License. Open enrollment for the Apprenticeship is from March 1 – June 30 (unless an extension is requested by the Local).
The course is a combination of 4,000 hours worked out in the field and 6 weeks of school. Many members are able to accomplish this in under 2 years. This allows apprentices to perform many of the types of construction performed by Laborers such as demolition, pouring concrete, laying asphalt, installing wet & dry utilities, working on bridges, buildings and driving tunnels. Laborers also perform many safety-related duties such as flagging and traffic control.
Since proper training and safety habits are so important on today's construction sites, Laborer apprentices start their careers by spending a few weeks receiving hands-on training. While training, they learn basic construction skills so they are able to perform safely on the construction site.
The instructors get them familiar with the tools and techniques they will be using while teaching them safety procedures. Apprentices leave the training center with the knowledge and confidence that will help them be successful. After apprentices have gained some work experience, they return for additional training.
Unlike other programs which may last up to 4 or 5 years, the Laborer apprentice graduates to journeyman status after just 4,000 hours of OJT (many of our members complete the program in two years or less) and six weeks of skills training. With this behind them, they have what it takes to have a successful career as a Journeyman Laborer. The current starting wage for a first period apprentice is $22.91 with increases each time a level is completed (1,000 hrs/level).
If you are interested in joining the Northern California Laborers Apprenticeship Program,
you can visit their WebSite or call them at (925)556-0858.
Local 185 Recent Events Photo's
Sacramento and Redding Job Fairs
Laborers Local 185 Members Online Dues Payment
Laborers Local 185 Dues Online Payment
Pay your dues online or sign up for automatic payments.
Local 185 Terms & Agreements
Laborers International Union of North America, Local Union 185 is pleased to be able to provide its members with payment of monthly (window) union dues, through an online payment system.
Laborers' Local 185 accepts the following credit cards for payment through the online payment system:
Please click on one of the credit card logos to make a payment.

To make 'one-time' payment, or enroll in Auto Pay, you can pay with VISA, Master Card, Discover or E-Check. We recommend using the E-Check payment method (to prevent future card processing charges).

If you encounter any problems using the online payment system, please contact us at our business office during the hours of 6:30AM – 4:30 PM Pacific Standard Time.
Return/Refund/Cancellation Policy
Payments made for dues and assessments are subject to a no-refund policy. If you have questions about resignation from union membership or other cessation of union dues payment obligations, please contact your business agent at (916) 928-8300. By making a payment through the online payment system, you are confirming that you have read and understand our no-refund policy.
Online Privacy Statement
Laborers' Local 185 is committed to protecting the privacy of its members who utilize this online payment system. The purpose of this Privacy Statement is to advise you about the collection and use of personal information that occurs through the use of this online payment system. From time to time, Laborers' Local 185 may modify this Privacy Statement.
The only personal information Laborers' Local 185 collects online is information voluntarily provided by the member to process her/his payment. This information may include, but is not limited to: your name, mailing address, member identification number, email address, and phone number. Any personal information you provide to us may be used to contact you so that we may process your payment or provide you with information about your online dues payment.
Laborers' Local 185's policies limit access to personal user information that is collected through this online payment system to those employees of Laborers' Local 185 who need the information to fulfill their business responsibilities. Any vendors and other outside contractors that Laborers' Local 185 engages who will be given access to this website or any information posted here are or will be subject to the Local's contractual requirements to ensure that sensitive personal information is safeguarded. This does not apply to labor organizations with which Laborers' Local 185 is affiliated. Each such organization has its own privacy policy, which you may obtain directly from it, and which it is responsible for enforcing. If you need assistance in contacting such organizations for privacy-related information, please let us know by contacting us at the contact numbers and addresses above. Laborers' Local 185's employees must adhere to Laborers' Local 185's Privacy Statement. Employees violating the Local's Privacy Statements are subject to disciplinary action up to and including dismissal.
The information collected will be shared with the Laborers International Union of North America in order to process the portion of your dues which is a per capita payment and to assure that you receive the benefits associated with your membership in that organization.
To ensure the privacy of our members, Laborers' Local 185 utilizes appropriate measures, including advanced technology, to protect personal information collected online against unauthorized access, disclosure, alteration or destruction. These may include, among others, encryption, physical access security, and other appropriate technologies. This online payment system is not directed at persons under the age of 18. Laborers' Local 185 will continually review and enhance its security systems, as necessary.
Laborers' Local 185's site may contain links to third-party web sites. Laborers' Local 185 is not responsible for the content or privacy practices employed by the third-party web sites that are linked to Laborers' Local 185's web site.

Laborers Local 185 About Us
We would like you to know who we are, what we do, and our role in the community.
Construction and General Laborers' Local 185 is a construction craft union that was chartered in 1929. Most of our members work for building contractors, general engineering contractors, and specialty sub-contractors. We also have members that are covered by site agreements such as plants, factories, and more.
Our members are recognized as professionals within the industry. We understand that the working class people of California are its foundation!
Local 185 Officers and Representatives are individuals who are committed to serving our membership in securing a safe work environment, receiving an honest days pay for an honest days work and in helping them to reach their retirement goals.
We understand our members because every single one of us comes from the field. We have all worked in the trenches as laborers, foreman and superintendents.
Construction Craft Laborers are the back bone of the construction industry and are often the first workers in and the last workers out on construction jobs.
Local 185 Members enjoy good wages and benefits that include family health insurance coverage, a based defined benefit pension plan and an Apprenticeship and Training Program to improve the skills and safety of Laborers Union Local 185 Members.
Local 185 members enjoy good wages and benefits that include family health.
Members of Local 185 enjoy the greatest opportunity for work in the Building Trades. This is a result of the great diversity of the types of work that are performed by Construction Craft Laborers.
Laborers Local 185 Community
Laborers Local 185 represents
twenty counties in Northern California.
We consider this our community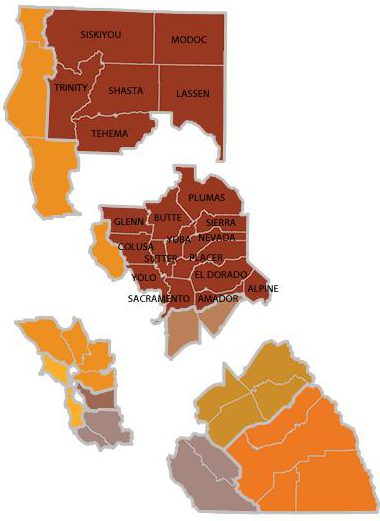 We understand that employment, fair wages and benefits are integral parts of what forms a healthy community. However, we concern ourselves with the overall health of the community that our members call home.
We recognize that quality of life is one of the most important things to our members.
Therefore, we aim to be at the forefront of deliberation. We involve ourselves with the community and we work collectively with various groups and individuals to find resolutions and build consensus with the community at large.
Throughout the years community outreach has always been a top priority for Laborers Local 185.
Supporting programs and assisting with special projects has been a tremendous success.
We value activities such as youth sports, community center involvement, retiree, and senior projects.
Our members vote each month to voluntarily contribute their funds to different organizations. We also share our prosperity, donating time to various charities and causes on a regular basis.
Laborers Local 185 remains committed to increasing the quality of life for its members, their families and the community they serve.
Laborers Local 185 is committed to providing resources to those who need our help.
Our Local has a strong volunteer base supported heavily by its membership.
We ask you to support us so that we may continue to support you.
Laborers Local 185 Construction & General Laborers Contacts
Office: 1320 National Drive, Sacramento, CA 95834
Phone: (916) 928-8300
Fax: (916) 928-8311
Hours: 6:30am – 4:30pm
Closed for Lunch 12:00 am – 1:00 pm
Dispatch: 6:30am – 9:00am
---
Redding branch office covering the following counties:
Lassen, Modoc, Shasta, Siskiyou, Tehama, Trinity
2210 Twin View Blvd., Redding, Ca 96003
Phone: (530) 221-0961
Fax: (530) 221-0964
---
Business Manager: Doyle S. Radford, Jr.
Secretary-Treasurer: Armando Calzada
President: Armando "AC" Covarrubias
Vice President: Gary Sharette
Recording Secretary: Jaime Torres
Auditors:  Mario Rodriguez, Jeff Bailey, Allyn Green
District Council Delegates: Armando Calzada, Armando AC Covarrubias, Gary Sharette, Leonel Barragan, Sean Radford, Jaime Torres
Executive Board Members: Leonel Barragan, Sean Radford
Sergeant AT Arms: Tom Johnson
Office Manager: Susan Bergin
Executive Board: Doyle S. Radford, Jr., Armando Calzada, Armando "AC" Covarrubias, Gary Sharette, Leonel Barragan, Sean Radford, Jaime Torres
---
Business Agents: Armando Calzada, Armando "AC" Covarrubias, Gary Sharette, Sean Radford, Leonel Barragan, Jaime Torres, Tom Johnson,
Bradley McKinney
Political Captain: Doyle Radford, Jr.
Retiree Clubs:
Sacramento Retirees Club:
President – Mike Sargent
Vice President – Elpidio Rocha
Recording Secretary – Doyle Radford Sr.
---
Meeting Dates: Monthly
Roll Call: 1st working Thursday of each month, 9:00am-12:00pm
General: 2nd working Thursday of each month, 7:00pm

Smolich & Smolich
Attorneys
Workers' Compensation &
Disability
3140 J Street
Sacramento, CA 95816
916-443-2988
---
NOVEY LAW GROUP, APC
Workers' Compensation
Personal Injury
Donald P. Novey
5800 Stanford Ranch Rd., Ste. 610
Rocklin, CA 95765
(P): 916-226-3773
(F): 916-226-3774
(E): admin@noveylawgroup.com
www.noveylawgroup.com
---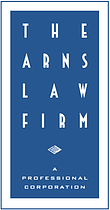 The ARNS Law Firm
Main 415-495-7800
contact@arnslaw.com
Leslie Gutierrez
New Client Intake Specialist
lkg@arnslaw.com
(Hispanohablante)
---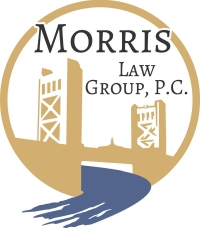 Raissa Morris, Esq.
2414 Del Paso Rd., Ste.120
Sacramento, CA 95834
Tel: 916.277.8018 Fax: 916.273.3119
raissa@morrisimmigration.net
www.morrisimmigration.net
DENTISTS
---

Dental Source
3901 Marconi Avenue
Sacramento, CA 95821
916-487-7995
other offices available, please call for nearest location.
---
Daniel Azurduy, DDS
916.800.3444 (O)
916.800.4833 (F)
2414 Del Paso Road., Suite 110
---

Bright Now Dental
591 Watt Avenue, Suite 100
Sacramento, CA 95864
916-481-5057
Roseville Locations
Available, please call
916-772-9300 or
916-865-8252 for more information
---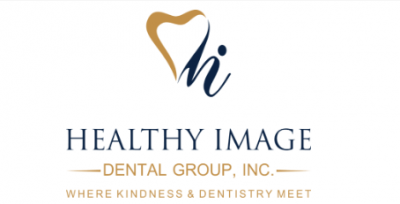 Healthy Image Dental
576 N Sunrise Ave. Ste. 140
Roseville, CA 95661
916-786-6431
---

Access Dental
1667 E. Hilltop Drive
Redding, CA 96002
530-638-4500 Other Offices
available, please call for
nearest location.
866-341-2377
---
Laborers' Local 185 highly recommends these web sites, which contain an unmeasured amount of resources to further serve your needs:
    Northern California District Council of Laborers and local affiliates.
    Information about the benefits and resources LIUNA provides members, employers, and local affiliates.
    Information regarding pension, health and welfare benefits, apprenticeship and training.
    Information regarding market share, additional education, training and health and safety funds that are available.
    Information regarding market share, additional education, training and health and safety funds that are available.
    Cal/OSHA Safety Guides, designed to promote awareness and safe work practices.

Doyle Radford Jr. –
Business Manager Local 185
Doyle Joined Laborers Local 185 in the Summer of 1998 as an Entry Level Laborer working for a local Sacramento company building residential subdivisions. Brother Radford specialized in underground utilities but had the opportunity to work in Concrete and Paving as well. With the mentoring of his parents a few of his employers, Brother Radford completed his Associates Degree in Business Accounting attending classes in the evening after work. After 9 years working in the field, Brother Radford was hired as a Business Representative and began serving the membership of Laborers Local 185.
Today, Doyle is the current Business Manager and Political Captain for Laborers Local 185. He also currently serves as the Sergeant-at-Arms for the Northern California District Council of Laborers.
Brother Radford is an Active Participant in the Community he resides in, Serving 8 years as a Parks and Recreation Commissioner for the City of Roseville. Brother Radford is currently serving as Parks and Recreation Commissioner for Placer County, and a Transportation Commissioner for the City of Roseville.


Armando Calzada –
Secretary-Treasurer
Armando Calzada was raised in Glenn County working in the fields as a farm worker. Brother Calzada really enjoyed doing the work but knew there was no future for him. Luckily, Armando came across a Local 185 member, who is now a retired member that was living in Stoneyford That member then advised brother Calzada to join the Union, and helped Armando sign up at Local 185 in Gridley CA in the Summer 1991. Brother Calzada's first job was in Orland, CA doing bridge work for CC Myers. After that project finished up the superintendent asked brother Armando to travel with the company giving him the chance to build bridges all up and down the state including rebuilding many of the bridges that were damaged from the Loma Prieta Earthquake in San Francisco. Brother Armando's next job was with DPR Construction. Brother Calzada excelled at DPR climbing the Ranks to General Foreman running projects for them and helping other Laborers find their way into the Union. In 2001 Laborers Local 185 hired Armando giving him the opportunity to serve the membership as a Business Representative. Armando was elected as the Secretary Treasure of the Local in May of 2017. Brother Calzada is always looking out for the best interest of our membership. Along with our former Business Manager Doyle Redford. Brother Armando was a driving force in purchasing both the Sacramento and Redding halls belonging to the membership of our Great Local 185.

Armando Covarrubias "AC" – President
In 1991 Armando Covarrubias "AC" joined Laborers Local 185 for one reason, opportunity. An opportunity he knew he would have with hard work, dedication, and support from his Union. Brother AC's first language isn't English, and his family did not have resources to send him to school. His uncle Beto told him about the Union and encouraged him to join just like he did; he was an important person in his life. Brother AC has never been afraid of hard labor; he enjoyed it. He worked for different types of union companies for fourteen years; Clark Pacific, CC Myers, Argonaut, Austerman Inc, and H M H . He has worked alongside many people he admires and has made lifelong friends.
In 2004, AC was honored to be offered a position as a Business Representative for Laborers Local 185. During the last 16 years, he had gained knowledge through experience and many training classes the Union provided him. AC has held many positions as a; Executive Board Member, Recording Secretary for 10 years, Delegate to District Council 10 years, Delegate to International Convention . All of his years' experience gives Brother AC the ability to support all members of Laborers Local 185 better each year.
Brother AC believes in the Union because the Union has given him an opportunity to provide for what matters to him most, his family. Brother AC has a wonderful wife. They have two children, their son, who is in his third year in college and daughter who will be a freshman in high school. They are very grateful for all the opportunities that the Union has given the entire family.

Leonel Barragan –
Executive Board
Leonel Barragan first joined the Laborers Union in 1998 in San Jose, CA where he started his career in the construction field. Brother Leonel then transferred to Local 185 in the year 2000 where he moved with his family to Sacramento, CA. Brother Leonel has worked as a general labor then a lead-man and then became foreman in the concrete and paving, Brother Leonel also worked new construction, highway, along with saw cutting. Brother Leonel's most recent work in the field was working in the gas pipeline where he started as a general labor, From there Brother Leonel was then appointed as the labor steward for Laborers Local 185 and was a straw for a local company. Brother Leonel now serves as a Business Representative Covering the Highway 50 Corridor for Laborers Local 185 where he proudly represents the brothers and sisters of local 185. Brother Leonel currently serves as the Sergeant-at-Arms for the Laborers Local 185.

Gary Sharette –
Vice President
Gary Sharette began his career with Laborers Local 185 in 1985 brother Gary has been a dues paying member for over 35 years. Brother Gary is a 3rd generation Laborer & currently representing the members out of the Redding Hall. Brother Gary spent 16 years in the field specializing in Underground Construction specifically water & sewer lines. While brother Gary was working in the calling he was proud to work with so many great signatory contractors. In 2001 Brother Gary became a Business representative for Local 185. Brother Gary has been serving the membership for 19 years from Redding & Sacramento. Brother Gary also currently sits as our Vice President at Local 185. Brother Gary is also very active in his community & hometown of Redding. Brother Gary currently sits on the Construction Industry Force Account Council, which helps to create more jobs for our Membership. Brother Gary is Honored to Represent Laborers Local 185.
I am privileged and honored to represent Local 185!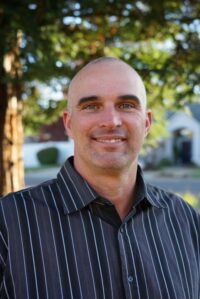 Bradley McKinney is a 5th Generation Shasta County resident and has construction background. He grew up in Anderson and now lives in Redding. Bradley McKinney's 30-year journey in the field of construction started in the Summer of 1993 working for his grandfather who was a General Engineering contractor out of Anderson, CA. They would build jobs from the ground up, putting in the underground, doing the subgrade, forming and pouring the sidewalk curb and gutter and then paving the parking lots. Brother Bradley worked for his grandfather until his grandfather retired at the end of 2001. Brother Bradley then joined Laborers Local 185 in the Spring of 2002. Bradley worked with our signatory contractors doing mostly paving as lead rake hand for the next 8 years before finding a home at Tullis, Inc. Brother Bradley was lead raker for his first 5 years with Tullis. He moved on to Dumpman and Labor Foreman for the last 8 years he was with Tullis. He also did traffic control for the projects all 13 years he worked for Tullis. Brother Bradley is looking forward to having the honor of representing all of our Brothers and Sisters in Laborers Local 185.
Jaime Torres Recording Secretary Local 185
Jaime Torres started off in the Plastering Industry 1996. On Brother Jaime's first day as Plaster tender he started off by being a hose tugger on a stucco crew. Brother Jaime had a blast working for great signatory contractors & working alongside great Hod Carriers brother Jaime & his crew would do anything to get the job done in a timely & safe manor. Brother Jaime is thankful for his co-workers who helped guide him in a professional & personal level. Brother Jaime still values these friendships with his brothers & sisters today. When Brothers Jaime's plastering career slowed down he moved on to be a Mason Hod Carrier an even more challenging job to many. Because of Brother Jaime's relationship with 185 along with his volunteering for political events, as well of his active participation in Union meetings. Brother Jaime was entrusted with the task of being a Steward for Laborers Local 185 on critical projects such as Mule Creek, and the First Phase on Sacramento County B N R projects. Brother Jaime then became a Pipeline Steward for 3 years where he was assigned to protect our Membership & Jurisdiction as Laborers. With Brother Jaime's vast knowledge in being a Plaster Tender, Mason Hod Carrier & Pipeliner along with being a go to steward for Local 185, Brother Jaime was brought aboard to serve Local 185 as the Dispatcher & Business Representative for this great Membership.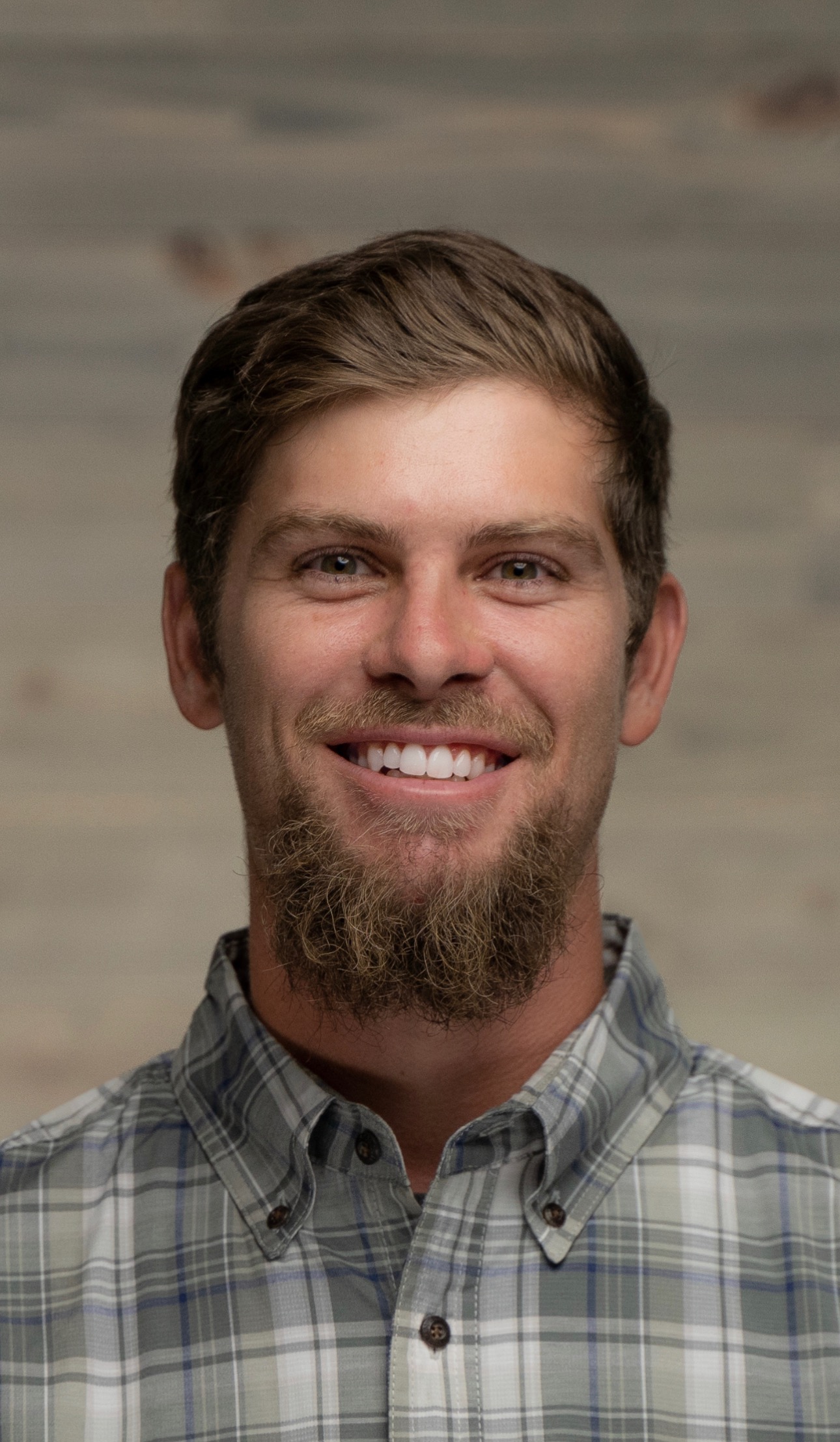 Tom Johnson Sergeant-at-Arms Local 185
Tom Johnson's construction career started back in 2013 when he joined Laborers Local 185. Brother Johnson started as a general laborer working for a signatory general contractor based out of Sacramento, California. As a 3rd generation laborer, he was raised to know and respect what hard work is. Brother Johnson specialized in many different types of work although mostly new construction such as schools, hospitals, courthouses and jails. Having great passion for the work he performed, he worked his way up from a Journeyman to a Foreman, to a Senior Foreman before entering the business side of Local 185. In 2023 he became a Business Representative and currently covers Sierra, Nevada, and Placer counties in Northern California. Brother Johnson currently serves as the Sergeant-at-Arms for Laborers Local 185.